August's Drugstore Makeup Products That Don't Suck
by Callie Taylor
---
On a college budget, buying the right makeup products can be a real struggle. Some drugstore brands are across the board fantastic and other brands have products that often miss the mark. I am an absolute amateur at makeup but I am on a college budget so I'm an expert on about half of this article. But really, these are some of the cheaper products that aren't horrible to your face or your wallet.
Maybelline Lash Sensational Luscious Mascara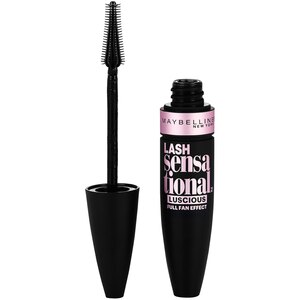 I'm the kind of girl that has one mascara for about three months at a time and then switches to a new one. My normal go to is Covergirl's Lashblast Fusion which is the purple one and it's a pretty good. I went out on a friend's recommendation for this one because her mascara is literally always on point and I'm pretty glad I did. Warning though, this ends up with a lot of product on the brush and it is almost a requirement to wipe off even a little to discourage clumping. I've been pretty happy with this one and will probably stick with it in the future.
Nyx Liquid Suede Cream Lipstick
These things have SAVED my life so many times. I am awful with lipstick and tend to be horrible at applying it. Liquid lipstick tends to be kinder when it comes to application. I tend to rely on the two layers of it, but the stuff stays. I work in a restaurant and I rarely ever have it starting to come off by the end of the night. Go-to color for me is Soft-Spoken because it's one of the more nude colors but with a nice pink to it. I may or may not own likes four of these in varying colors.
Revlon Colorstay Skinny Liquid Liner
Liquid liner has never been so easier to master than with this. This eyeliner was my response to finding out that it would be very financially irresponsible for me to buy that Stila eyeliner I've had my eyes on for forever. The thin tip is amazing for application and is very easy to control. Thanks to it's thinness any mess-ups requiring you to go back to thicken the lines and cover up mistakes don't immediately render racoon eyes.
L'Oreal Brow Stylist Designer Brow Pencil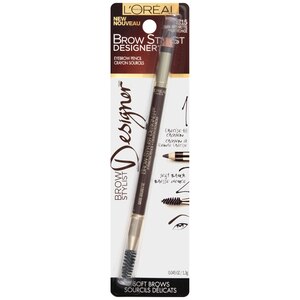 I'm really bad with eyebrows. Like, really bad. This dumb pencil is a God send for whenever I do get up the courage for attempting the monstrosity that sits above my eyes. It's pretty user-friendly and really hard to mess up.
E.l.f. Moisturizing Lipstick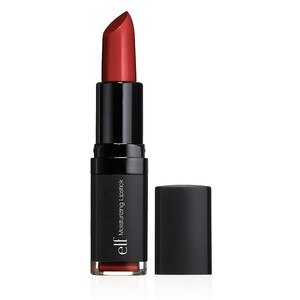 WOOOO VEGAN!! E.l.f. Products are cruelty-free and vegan and super super cheap. Literally this lipstick is three dollars and change. Like, wow. It's not the best lipstick you'll ever buy when you're in a pinch and need some color and quick, it's not too bad either.